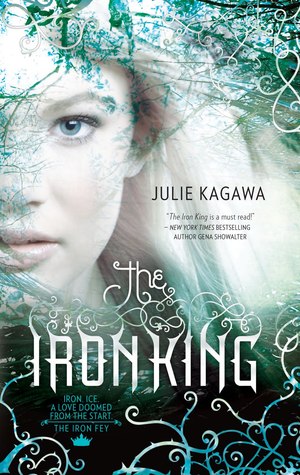 Title: The Iron King
Author: Julie Kagawa
Genre: YA, fantasy –> Fairies
Series: #1 The Iron Fey
Publisher: 
Harlequin Teen
DOP: 2010
Pages: 363
Rating: 3/5 stars
ISBN: 978-0-373-21008-4
Twitter: @JKagawa
On the day Meghan Chase turns sixteen, a Changeling has appeared in her home, replacing her brother Ethan. On a quest to find him, Meghan discovers the Nevernever and all its mythical creatures. Jumping from one adventure into another, Meghan meets Grimalkin and comes eye to eye with the Winter Prince, Ash, who chases after her to capture her for Queen Mab. Then, she's summoned to King Oberon's Summer Court and has to obey his demands, taking her further away from finding Ethan. On top of that, another King lurks, poisoning the land of the Faery with iron.
While reading The Iron King, the first book in The Iron Fey series written by Julie Kagawa, it felt like a modern retelling of Alice in Wonderland by Lewis Carroll. Both girls step into an entire new world and are introduced to the fantastical creatures of the Nevernever, creating a likewise magical vibe that's so known from Alice in Wonderland. Not only did it have a sense of Alice in Wonderland, Kagawa doesn't hide the fact that a few characters, Puck, King Oberon and Queen Titania, are taken from Shakespeare's comedy play A Midsummer Night's Dream. Kagawa took from both worlds and created an unique view on the Nevernever, where two faery courts stand opposite of each other for power and a third Iron King is rising to destruct the Nevernever and change it forever. Within this background, Meghan Chase tries to find her younger brother Ethan, who's been abducted to this foreign land.
Although there's a hint of comedy with the addition of Puck from A Midsummer Night's Dream, The Iron King is not. The fantastical creatures are cruel towards humans, bullying and using them for their own entertainment or as a late afternoon snack. On a few occasions, there is fighting added and here and there curses are thrown along. In the land of the Faery, being in someone's debt can cause more trouble than preferable and one of the creatures that actively seeks for deals it can make, is Grimalkin, a talking cat who guides Meghan through the Nevernever (and reminding me a lot of the Cheshire cat from Alice in Wonderland).
Puck and Grimalkin were my two favourite characters in this book. Grimalkin, mysterious in his ways of knowing almost everything and disappearing when least expected, felt like a trustworthy friend even though it's clear that one should be extremely careful around him. His blunt, to-the-point remarks gave him a dry sense of humour whereas Puck was the opposite, recognising authority but simultaneously taking the mickey out of them. His humour created light-hearted moments between the serious, and sometimes scary, adventures Meghan undergoes, erupting snorts on more than one occasion.
Nonetheless, there were a few things that bothered me while I read The Iron King. Perhaps I'm getting old, and if I do you may definitely call me so, but I experienced Meghan's journey as a rapid jumping around from one disaster into another with not one moment to catch my breath and process what's been happening and who and what everything within this world was or represented.
Kagawa shot one fantastical creature after the other to her readers with a minimum of description and although this reminds me a lot of J.K. Rowling's "this is my world, accept it without questions" attitude, J.K. Rowling at least had the curtsey of describing her creatures; even if we already knew how a dragon looked, her dragons were distinguished and not just a dragon, giving the reader a moment to picture the image and accept it. I tried to remember all the creatures Meghan came across with but I had to drop my towel into the ring; I lost my sight of them. I was often confused, not able to remember and imagine the fantastical creatures she encountered.
The reason why I'm mentioning this: at some point I had Shrek in my mind when I read about ogres but when I googled it later, the ogre looked a lot scarier! So suddenly, the entire meaning of the act when the ogres appeared changed. Instead of cute greenish monsters that wouldn't hurt a fly, the image is replaced with vicious beasts! As you can see, the connotation of this scene can vary 180 degrees, depending on your own emotional association with the word "ogre" and if you're like me, having grown up with Shrek…well…what more do I have to say?
The minimal presence of description of the monsters and the constant jumping from one fight and flight moment to the other, has put me off from giving this book a four star rating. The pacing was fast without fluctuations and thus giving me no time to think and process the new world. Too slow paced is boring but too fast paced can be mind dazzling. A nice mixture of both would have been preferable.
On a different note, have you seen the cover of this book? The colour is cleverly thought of, adding to the belief that fairies live in forests and unconsciously forcing the buyer to the connection. The chapters were introduced with cute twirls (because at first glance, faeries do look beautiful and cute) but when looking closer, the thorns on the twirls added an extra dimension to be careful around faeries: they are deceiving, nasty things! Brilliant!
More books by Julie Kagawa:
The Iron Fey series: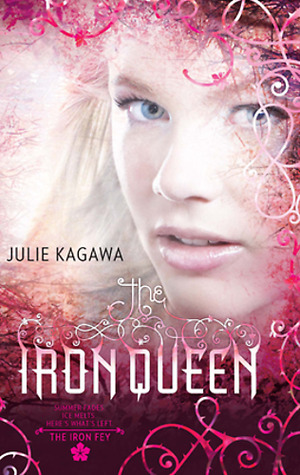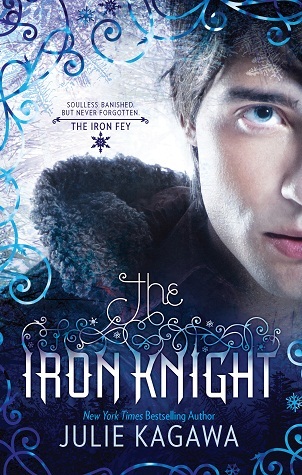 The Iron Fey: Call of the Forgotten series: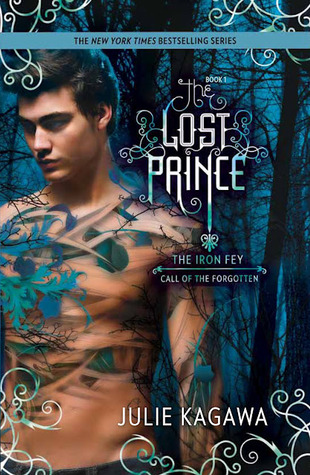 Blood of Eden series: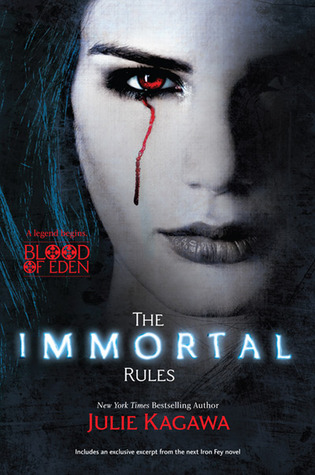 Talon series: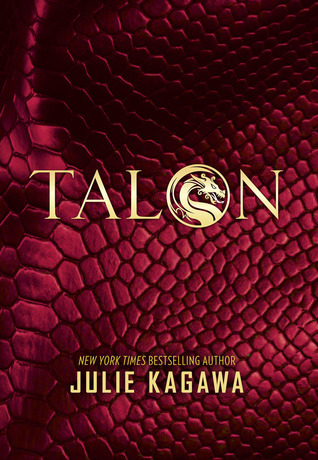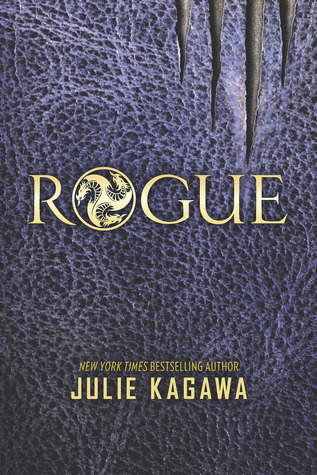 This was the first book I read for the June series for the #SummerofSeries challenge. If you want to read more about the challenge and which books and series I'll be reading during the summer, check out this post.