Guess what! Ooh, please guess! PLEASE? Well, fine. If you can't be bothered to guess, I'll tell you anyway in case the title isn't clear. I'm going to read a bunch of books this month again! That is, if I don't succumb with pressure, something that isn't entirely unlikely…
As most of you must have caught on, Pokémon Go became a thing (one would even dare to say a hype) early July. It became such a big thing that there are so many challenges/book tags popping up on the great interwebz that you seriously can't miss it. Seriously. I mean, even I noticed it from underneath my trustworthy rock.
So when I saw Aentee's, from Readatmidnight, read-a-thon including Pokémon, I thought, hey, why not? I don't have anything else to do in August (besides work). Et voilà, here I am!
What's #ReadThemAllThon?
Basically, #ReadThemAllThon is a read-a-thon hosted by Aentee with challenges based on the gym badges from Pokémon. All you really have to know, is summed up in a few points:
Starts: August 14
Duration: 3 weeks
Ends: September 4
Sign-ups: until it's over
Gym badges to win: 8
For more information, you can check out Aentee's info post. I also want to stress out that the header and the images with badges/challenges used in this post, are all created by Aentee herself.
Earning CP
Of course, this wouldn't be a Pokémon based read-a-thon, if you couldn't choose a Pokémon to combat with. Each Pokémon starts with 10CP. When you reach 15OCP, your Pokémon will evolve. If you have a three stage Pokémon, it can evolve again at 400CP.
Here's a list on how to earn CP:
Finish a book: +20CP
Write a review: +20CP
Every 10 pages you read: +1CP
Photo of book + Pokémon Go Pokémon: +5CP
Tweet under #ReadThemAllThon: +2CP/tweet
Evolving: +50CP
Fennekin, I choose you!
I had to think long and hard for my Pokémon. I immediately knew I wanted a Fire type one though. I've always considered that my element (never have to fear of being cold!). For a long time I considered Eevee but…I wanted something different. And tadaa, enter Fennekin! It also helps (s)he is a fox and I happen to like foxes! Besides, doesn't (s)he look adorable?!
Type: Fire
Species: Fox Pokémon
Stages: 3
Next evolution: Braixen
I've chosen Starters by Lissa Price. This book was sent to me by Yureka Books and it looked so good that I kind of needed an excuse to read this asap!
Genre: Dystopian, YA
Pages: 336
One of my best friends was reading this book, telling me how it destroyed one of her friends and when asked if it would make me cry, the answer was, yes, it might. Oh goodie! Or saddie. Hmm.
Genre: Historical, Mythology
Pages: 352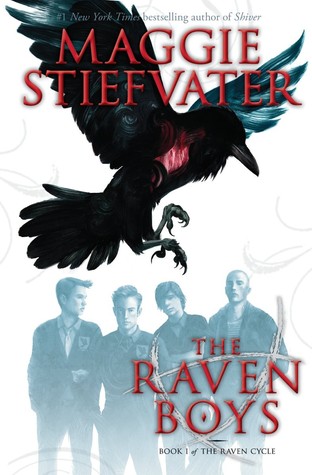 Each time I come across a new bookblogger or booktuber, Maggie Stiefvater's been mentioned. I've always been curious but felt reluctant to begin, afraid that the hype would ruin it. Despite of being scared of the cover (birds, brr – raven, even worse!) I thought, why not?
Genre: Fantasy
Pages: 408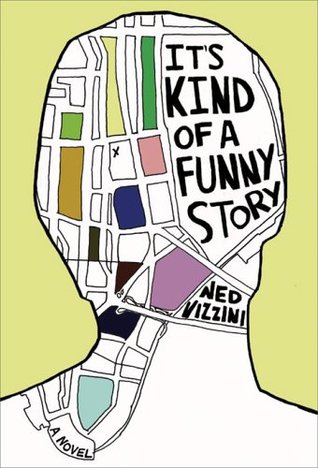 From the entire bunch, I'm looking most forward to reading this one. My copy feels so good in my hands and I love how the summary intrigued me. I have to admit I couldn't restrain myself from reading the first page earlier this week and why does it feel like this person is ME?! Not sure if that's a good thing, considering the first few sentences! Ah well, we're all a bit nuts in the head, aren't we? Otherwise life would be so dull!
Genre: Contemporary, YA
Pages: 444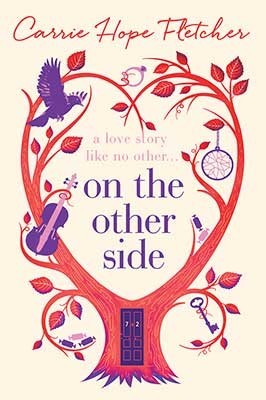 I admire Carrie Hope Fletcher. She's young, energetic and goes after her dreams. So when the challenge said to read a book with an epic romance, and the cover saying how it's "a love story like no other…" I figured this might as well be the excuse to indulge myself into her first fiction!
Genre: Romance, Contemporary
Pages: 340
For this one, I decided on reading a book I have had on a loan for quite a while now. *coughs* two years – did you say something? No. Good. Anyway, I'd like to see what the hype is all about and it's supposed to be good, having dragons and everything.
Genre: Fantasy, YA
Pages: 441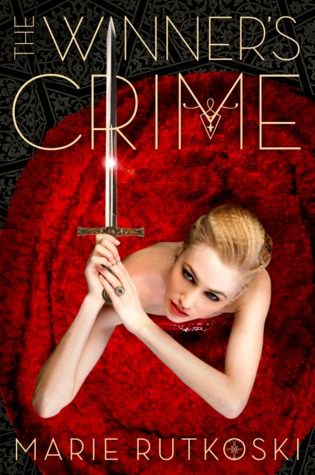 This was so hard! Apparently, I don't have a lot of books with yellow on the cover (booktube-a-thon thingy) nor with red! The one book I had with a red cover was Me Before You, which, if you've read my previous post, is something I already read in July. AH. So I had to buy a new book. And since Yureka Books helped me to go wild with The Winner's Trilogy by Marie Rutkoski, I thought it wouldn't harm to buy the second book in the series. And she's wearing a red dress on the cover. It's a win-win, really. Something tells me the purpose of read-a-thons is to kill that TBR pile. Not to supply yourself with more books. Shut up.
Genre: Fantasy, YA
Pages: 400
Oh my. I thought I had NOTHING to add to the "post-apocalyptic settings" challenge of this read-a-thon but thankfully, I have yet another book on loan – and yes before you say anything on how long I've got it, it's just as long as Eragon – and I vaguely remember how the world had been taken over by Rabids-slash-zombies in the first book of the series and it contained vampires and the mc had to break into abandoned houses and find food in tins. If these zombies aren't  post-apocalyptic, then nothing is. Just saying.
Genre: Paranormal, Vampires
Pages: 434
What are you reading in August? Have you joined any challenges?