*crawls from underneath rock and waves*
Hi. Do you remember me? I can't believe I disappeared for four months. How time flies, doesn't it? I have no excuses except for the one: I needed a time-out. My life changed between November and March and then, turned completely upside down in March (with my mum dying and thus losing my best friend).
With the whole shebang of me taking care of my mum and then dealing with her loss, I haven't been up-to-date with the bookish world lately. I have NO CLUE what's coming out soon or which ones I have missed! I haven't felt so out of it since I was a kid. And that's a long, long time ago, my friends. 
I don't know what I like to read, anymore. I've picked up books in the past year and lost interest after a few chapters. My TBR shelves feel outdated and when I scan the titles, I feel lost. As if those beautiful stories simply don't do it for me anymore, as if I've outgrown them. Be patient with me as I rediscover everything, please? So I need to tidy up those shelves, start afresh and simply stop with the impulse buying. HAHA. As if that's ever going to happen! 
My reading hasn't been spectacular so far. However, in July booktube-a-thon happened and this year I was focused on actually finishing it. I wanted to make videos and everything but…I guess wanting to do EVERYTHING all at once wasn't a good plan. What is it, they say? One step at the time, and babysteps, right? I'll get there…
I've managed to read 8 books in July though, and I've made a list for you to scroll through and discover my reading!
Me Before You by Jojo Moyes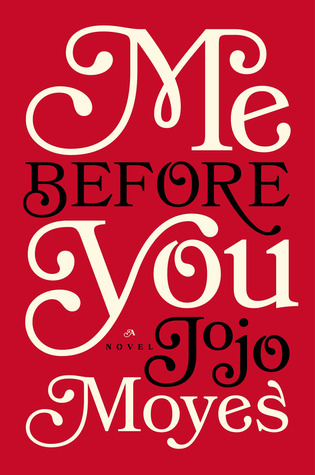 Lou Clark is hired by Will Trainer's parents to help him through his depression. Will has quadriplegia and depends on people doing everything for him. When they meet, they didn't expect that getting to know each other would change their life forever. 
Did I read this book because of the movie hype? Why, yes, I did. Sue me. I haven't seen the film yet though (strong believer that it's better to read the book before watching the movie) but I have been wanting to since June! The anticipation's killing me!
Back to book business though. OMG. The tears dropped from the eyes! It was heartbreakingly sad and beautiful. It gave me smiles and fuzzy feelings. I read it in the unabridged audiobook version and can I just say that it was narrated PERFECTLY. <3.
My Goodreads rating: 5/5 because of all the feels.
2. The Girl in the Polka Dot Dress by Beryl Bainbridge
Rose travels to the USA to meet Washington. They go on a road trip in search of Dr. Wheeler, a man they know and want to find for different reasons. While on their journey, it becomes clear that Rose and Washington have nothing in common besides knowing Dr. Wheeler.
I don't understand how some people liked this book? I couldn't connect with the characters, I didn't understand the point of their journey as it didn't come full circle, something I needed. And the ending…I…don't see the connection? Anti-climax, much? Urgh.
Beryl Bainbridge died before she had a chance to finish the story so maybe that's why it feels incomplete. This could be her style but as I don't know her other work, I find it hard to judge.
My Goodreads rating: 2/5
3. The Boy in the Striped Pyjamas by John Boyne
Told from the perspective of 9 year old Bruno, this story takes you on a tragic journey. Bruno's family moves to a different country and feeling desolate in this strange place, Bruno goes on an adventure. During the adventure, he meets a new friend and despite their differences, the friendship grows but isn't without consequences.
How awfully, horribly tragic is this story? I can't say much more but it shocked me. The final chapters made me cry. That's where I'll leave it. Go read the book. Then watch the movie.
My Goodreads Rating: 4.5/5 because of the feels and the wonderful innocent style the author used to write this horrible story.
4. The Choice by Nicholas Sparks
Gabby Holland is agitated with her neighbor Travis Parker, whose dog must have impregnated her own with the way it struts unleashed around the neighborhood. It's not until she sees another side of her neighbor that she has to let go of her prejudices. 
Despite its very unlikely ending, I enjoyed this story. I would have liked it more if the two timelines hand't felt separated but had come full circle towards the true storyline of this book and hadn't been just a glimpse of an important moment.
My Goodreads rating: 3/5
5. The Girl on the Train by Paula Hawkins
Rachel takes the same train to London and back every single day. While on the train, she watches the inhabitants of the houses lining up next to the rails and imagines what their life must be like. Until one day, she sees something that will irrevocably change her life.
I usually don't like thrillers. For some reason I lose interest halfway and let the book rest for an eternity to eventually toss it back to my TBR pile. But with this book, I finished it in one setting. Do I get a brownie for that? I wanted to find out what had happened, it was fast paced and I changed my opinion at least five times who might have done it. The characters, however, made very weird choices.
My Goodreads Rating: 4/5 for keeping me captivated
6. The Painted Bridge by Wendy Wallace
Anna Palmer has been placed into Lake House, an asylum for genteel women of a delicate nature, against her will by her husband on the ground of hysteria. Nothing is what it seems but how will she let everyone see the truth that she is, in fact, sane?
Nothing happens. At all. I'm not sure why I needed to read all these pages to come to the end. It wasn't fascinating like I expected it to be and halfway it became clear what the real reason was for her placement. There were a few beautiful descriptions here and there but I fell asleep all the time. I don't think that's a good thing, haha! I liked the element of one of the doctors making photographs to diagnose a mental illness through a photo, though. I just wish something more had happened with it. Or the doctor.
My Goodreads rating: 3/5
7. The Tales of Beedle the Bard by J.K. Rowling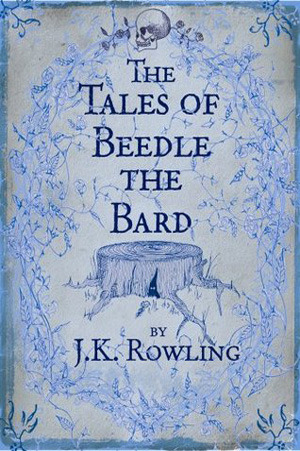 A collection of five mini stories. They are to wizard children what fairytales are to Muggles. These stories also contain notes by professor Dumbledore, sharing his opinion on some changes that happened throughout history.
I suppose this book received a lot more hype than it should be worth it because of the fandom. Was I overwhelmed with it though? Not really. But I liked the mini stories nevertheless, my favourite being The Fountain of Fair Fortune (second to the Tale of the Three Brothers). I loved the remarks on the Malfoy family!! HAHAHA. It's also an easy, quick read if you ever need something light. And with light I mean the kind of light Harry and Ron would appreciate. Not Hermione light.
My Goodreads rating: 4/5
8. The Mysterious Affair at Styles by Agatha Christie
Hastings is a guest at Emily Inglethorp's house, an elder woman who has remarried. Everyone is convinced that the man married for money and then, Emily Inglethorp is murdered. Hastings decides to get help from Hercule Poirot, a  detective from Belgium.
It was a quick read and I snorted so many times because, let's be honest for a minute, Poirot is ridiculous! He deduces crime in the oddest ways. But I like he's Belgian. We have that in common. What bothered me was how the unraveling of the mystery happened without all the clues being there for the reader to pick up on. I like to think for myself, see if I can outwit Poirot but now I had not a chance of doing this.
My Goodreads rating: 3/5
That's it for July! Which books did you read?